The healing personality is all too often described in moralistic and sentimental terms. One child therapist, for example, stated that the ultimate purpose of treatment is to put both child and therapist into a closer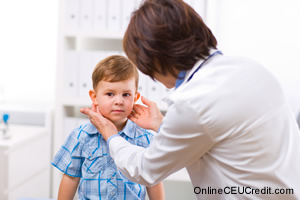 relationship with God. "Above all," he wrote, "the healer must have a loving spirit, a willingness to give, and the relinquishing of considerations of self." Another list of traits included intelligence, honesty, reliability, and sufficient professional and cultural training. The early formulations of Strupp showed similar idealistic inexactness. He advanced the following personal features as the mark of a therapeutic person: personal integrity, humanity, dedication, and patience. Canon, in contrast, believed that autonomy, alienation, withdrawal, and guardedness were the important features of a therapeutic personality.

None of these prescriptions brings us nearer to an understanding of the personality best fitted for the work of healing young children. The specifications listed by Sachs would seem to be more relevant to the enterprise of at least psychodynamic child psychotherapy. Sachs included: (a) access to and wish to know his own unconscious; (b) some neurotic problems; (c) some personality integration and strength; and (d) skepticism about any shortcuts to treatment.

The Behavioral Definition
A second approach to the healing personality has been to define the healer's gifts operationally, pinning down the behavioral qualities of the "effective" or "competent" therapist and bypassing debates about the inner heart of the healer.

Strupp, for example, studied what therapists actually did during sessions. His numerous findings were provocative. Therapists who had been analyzed for more than 500 hours, he discovered, were not very different in behavior from those who had 250 hours of analysis or even less. Freudians and neoFreudians were indistinguishable in their actions. When compared to residents in psychiatry, psychoanalysts made more interpretative and fewer exploratory comments but took more initiative with patients than did the residents. Older and more experienced therapists of all schools propounded gloomier prognoses than did inexperienced ones.
Strupp's data suggested to him that therapists, based on their behavior and inferred attitudes in the experimental situation, are of two kinds:

Group I therapists appear to be more tolerant, more humane, more permissive, more "democratic," and more "therapeutic." Group II therapists emerge as more directive.

Most empirical studies of therapist behavior have relied upon ratings by judges of diverse backgrounds and competencies; each rates the behavior of a therapist according to his own reference system. Only with difficulty can one who is a practitioner conceive of an ideal therapist without in­cluding his own idealized self-picture, an amalgamation of fantasy and reality. If a rater values safety or passivity by the therapist more than activity, he will consider the more energetic or zealous therapist as less competent than one who keeps quiet and at least tries to "do no harm."
The article above contains foundational information. Articles below contain optional updates.

=================================

Personal Reflection Exercise #7
The preceding section contained information about the overly idealistic healing personality. Write three case study examples regarding how you might use the content of this section in your practice.
Online Continuing Education QUESTION 14
According to the Committe on Child Psychiatry when Freudians and neoFreudians are compared with Psychoanalysts their behavior and inferred attitudes in the experimental situation indicated what two differences? Record the letter of the correct answer the .