The FREE video below is a section of a seminar lecture given by an instructor.



Below are the PowerPoints that accompany the instructor's lecture for this track.
found at the bottom of this page.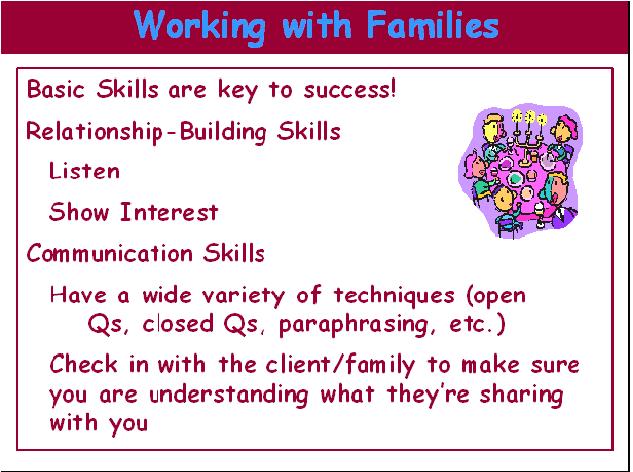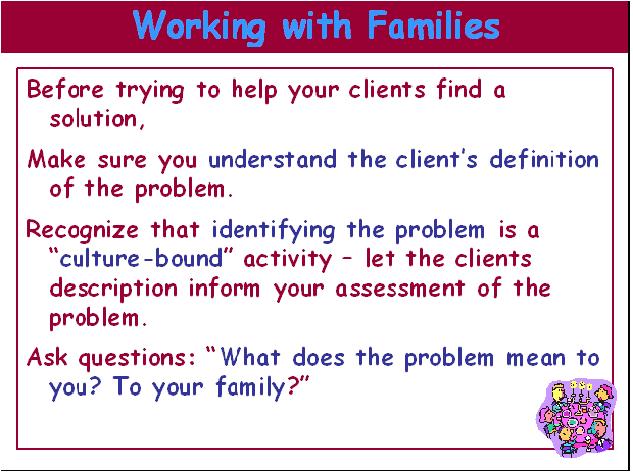 - Instructor, Karen A. Duncan, M.A., LSW, LMFT. Clinical Psychology; Dean's List, Research Assistant Elmhurst College. Counselors Association Conference Presentation 2008.
Online Continuing Education QUESTION 3
What is one reason why it is important to keep your client's cultural background in mind during diagnosis and treatment? To select and enter your answer go to .