The FREE video below is a section of a seminar lecture given by an instructor.



Below are the PowerPoints that accompany the instructor's lecture for this track.
found at the bottom of this page.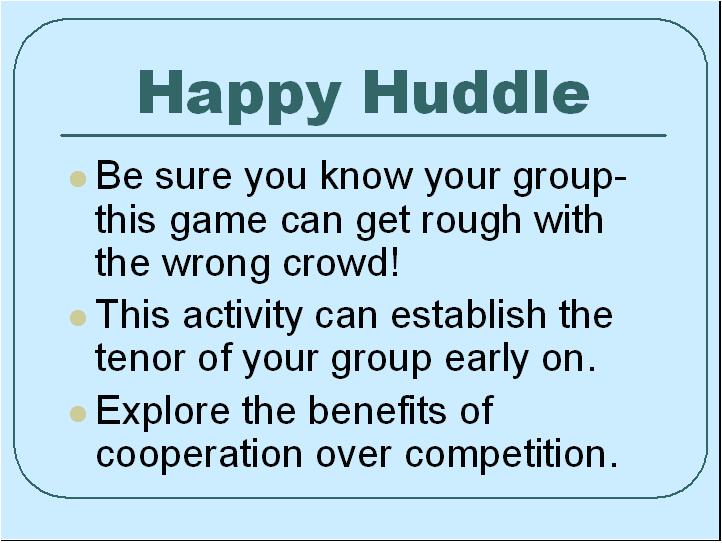 Peer-Reviewed Journal Article References:
Landkammer, F., & Sassenberg, K. (2016). Competing while cooperating with the same others: The consequences of conflicting demands in co-opetition. Journal of Experimental Psychology: General, 145(12), 1670–1686.

"Nature-based child-centered group play therapy and behavioral concerns: A single-case design": Correction to Swank et al. (2017) (2017). International Journal of Play Therapy, 26(2), 123.

Schulze, C., & Newell, B. R. (2015). Compete, coordinate, and cooperate: How to exploit uncertain environments with social interaction. Journal of Experimental Psychology: General, 144(5), 967–981.

Online Continuing Education QUESTION 10
What did the audience member suggest was one of the biggest lessons of the "Happy Huddle" activity? To select and enter your answer go to .