The FREE video below is a section of a seminar lecture given by an instructor.



Below are the PowerPoints that accompany the instructor's lecture for this track.
found at the bottom of this page.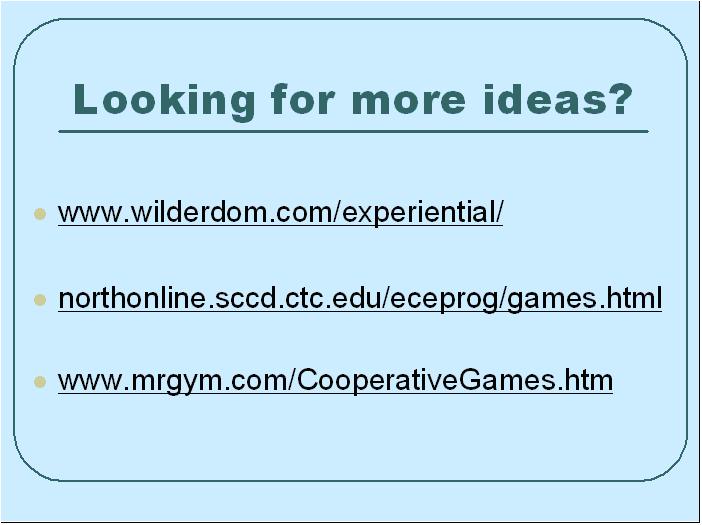 Peer-Reviewed Journal Article References:
Elliot, A. J. (2020). Competition and achievement outcomes: A hierarchical motivational analysis. Motivation Science, 6(1), 3–11.

Hiles Howard, A. R., Lindaman, S., Copeland, R., & Cross, D. R. (2018). Theraplay impact on parents and children with autism spectrum disorder: Improvements in affect, joint attention, and social cooperation. International Journal of Play Therapy, 27(1), 56–68.

McGuire, L., Rizzo, M. T., Killen, M., & Rutland, A. (2018). The development of intergroup resource allocation: The role of cooperative and competitive in-group norms. Developmental Psychology, 54(8), 1499–1506.

Online Continuing Education QUESTION 9
What is one way that competitiveness can actually defeat the purpose of a game (as shown in the "Happy Huddle" exercise)? To select and enter your answer go to .