Critical Incident Stress Debriefing After A Line Of Duty Death
By Carol Fizer
Carol Fizer worked with rescue workers at the World Trade Center following the September 11th attacks. She is an Independent Clinical Social Worker in the greater Boston area. Carol trained with the International Critical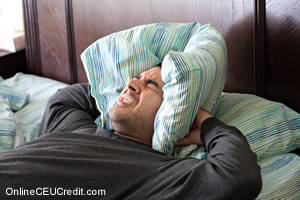 Incident Stress Foundation and Smith College School for Social Work.
A debriefing is essentially a highly structured conversation, which moves from the cognitive to the affective and back to the cognitive level, from person to person around the group. This is done in a series of seven steps:

1. Introduction – this is when the leader tells the group its focus and set the group boundaries. "We are here to talk about Sean's death in the fire on Monday."

2. Fact Stage – the leader asks each participant his or her recollection of the trauma. "How did you know something wasn't right, that Sean was missing?"

3. Thought Stage – the leader focuses on the cognitive reaction. "What was the first thought that came into your mind when you realized that he had not come out of the building?"

4. Reaction Stage - there is more sharing of feeling about the trauma and is usually the most extended in time. "What's it like to lose a member of your Engine? How is the firehouse doing?"

5. Symptom Stage - the leader asks directly whether group members have had any unusual thoughts or feelings since the event. "What has been going on internally since Monday? Has anything been unusual for you?"

6. Teaching Stage - in this stage the leader tries to normalize symptoms and offer self-help steps. "What you all are feeling, the anger, the sadness, is what happens when someone close to you dies. I want to make suggestions about how you can help yourself feel better." Specific steps to reduce stress are offered at this point. They include using less alcohol and caffeine, emphasizing the need for exercise and a balanced diet, encouraging communication with friends, and doing activities which feel good or whatever is stress reducing.

7. Reentry Stage - the leader wraps up the group, but leaves open the door for future contact. "Thank you all for being here when you would rather be at home. I know this has been a tough thing to talk about, but it helps. Please feel free to contact us if there is anyway we can be of help in the next days or weeks." At this point, the group leader may ask to talk privately to targeted group members, for example, someone who is drinking more than usual, or has stopped taking his or her medication and is showing signs of decomposition, or has been reluctant to participate in the group. The remainder of this article contains a narrative as to how I applied the Seven Steps to a group of firefighters.
It had been five days since the trauma took the lives of two firefighters, Sean and Michael, experienced veterans of the department whom all the rest looked up to. There had been two funerals and life had gone on as "normal" in the firehouse, but the chief, James, had heard more than the usual complaints of not sleeping, arguing with family members, meetings at the local bar, and a general sense of tension among the men. James' attempts to talk about Michael and Sean's death had been met with a wall of silence. At that point James decided to call the local County Critical Incident Stress Team. As its Mental Health Coordinator, I discussed various options with him and set a time for the next morning to debrief the group of ten firefighters from the house who were all at the fire. We did not include firefighters from other houses since this group had a unique relationship with the two dead men. It was best not to meet in the firehouse, so we met at the Community Center. James arranged for transportation. I contacted Randy, a County Critical Incident team member and a firefighter, who has been trained in Critical Incident Stress Debriefing. Randy works in another town, and we ran through the plan for the debriefing.

Beginning the Meeting: I walked into the meeting room to see nine tired-looking men and one woman. They ranged in experience from young newcomers of the department to seasoned veterans of thirty years. The mix was about half and half. There was minimal conversation, but a lot of cigarette smoking and coffee drinking. Randy, the peer leader, and I worked out who should take the lead. I leapt in with a brief introduction that we were here because of Sean and Michael's death. I briefly explained that everything that was said was confidential, that we were here for them, and what was happening to them. There was some grumbling from an older man about "psychological crap," which I just chose to ignore.

Something was Wrong: We initiated a round-robin style group discussion by giving each person the opportunity to speak about when they first realized something was wrong. Each person gave his or her perspective. The general consensus in the group was that during the fire quite a bit of time elapsed before fellow firemen realized Michael and Sean were missing. In fact, it had been at least fifteen minutes after the building evacuation was called since there was so much confusion between the four different companies.

First Thoughts: A second round focused on the first thoughts which popped into their minds after realizing that the two were missing. The responses ranged from who was going to tell their wives to what they would do without them. Several men said nothing.

Sadness, Guilt and Anger: Feelings started to emerge and the conversation focused on how hard it was to go to the funeral and go to work without Sean and Michael. There were feelings of guilt when no one realized that Sean and Michael had been caught in a quick burn. Sadness for their families surfaced, and Julia cried as she talked about seeing the kids at the funeral. The guilt emerged and the focus switched to what could have been done differently. I gently reminded the group that this was not an operational critique, and again talked about how sad it was to lose someone in this way. Ralph turned away, hiding his tears. There was an immediate group response in terms of several people talking about their sadness. The group stopped. I asked what was going on that had stopped everyone in their tracks. A younger firefighter said he really thought their deaths were stupid, they had been doing something risky and left them with this mess. The group tentatively talked about their anger for the guys "who left us." The group went back and forth between sadness, guilt, and anger, until they all seemed somewhat relieved.

Behavioral Changes: I summarized the feelings they had talked about and moved on to ask them about changes in their behavior and feelings during the past week. I heard complaints of sleeplessness, preoccupation with how "we could have done it differently," and fears about the "next time the bell rings." Another person kept wondering whether it could be himself the next time. A joke about nightly trips to the bar made me concerned about Jon's increased drinking as a response to the situation. Randy addressed the feelings and behavior as a normal reaction to a major loss in their lives that not only affected their work lives, but also their personal lives. "It's like losing a family member, so you are going to feel this way." I interjected specific, concrete ways of handling these types of uncomfortable feelings…for example, talking to buddies and family members, as well as doing the activities that help them feel good. These were stressed as ways to get through the next week. The group then spontaneously planned a memorial for Sean and Michael. The group decided to hang Sean and Michael's pictures in the kitchen, a place where they both liked being. As we ended, I thanked them all for being there and left the door wide open by giving them each our cards for further assistance if they or their families needed it. We said goodbye. As the group lingered to talk, I approached Jon, the person who joked about drinking. He quickly told me that he had not been to an AA meeting, but promised to go at the end of his shift. I told him I would check in with him the next day.

The Seven Stage Critical Incident Stress Debriefing, described by Mitchell in his 1983 article, has been shown to help individuals, like this group of firefighters, move from a traumatic situation back to work life. The debriefing is a group crisis intervention, a healing conversation, not psychotherapy and, when used correctly, shows the potential for reduced symptomatic behavior.
This is a brief overview of debriefing (CISD) which used with other interventions (CISM) can be potentially powerful in helping a wide variety of populations through traumatic situations with a reduced potential for long range symptoms.



National Association of Social Workers
Code of Ethics
(excerpt summary)

1.01 Commitment to Clients
Social workers' primary responsibility is to promote the well-being of clients. In general, client's interests are primary. However, social workers' responsibility to the larger society or specific legal obligations may, on limited occasions, supersede the loyalty owed clients, and clients should be so advised. (Examples include when a social worker is required by law to report that a client has abused a child or has threatened to harm self or others.)

1.02 Self-Determination
Social workers respect and promote the right of clients to self-determination and assist clients in their efforts to identify and clarify their goals. Social workers may limit a client's right to self-determination when, in the social worker's professional judgment, client's actions or potential actions pose a serious, foreseeable, and imminent risk to themselves or others.

1.05 Cultural Competence and Social Diversity
(a) Social workers should understand culture and its function in human behavior and society, recognizing the strengths that exist in all cultures.
(b) Social workers should have a knowledge base of their clients' cultures and be able to demonstrate competence in the provision of services that are sensitive to clients' cultures and to differences among people and cultural groups.
(c) Social workers should obtain education about and seek to understand the nature of social diversity and oppression with respect to race, ethnicity, national origin, color, sex, sexual orientation, age, marital status, political belief, religion, and mental or physical disability.

1.06 Conflicts of Interest
(b) Social workers should not take unfair advantage of any professional relationship or exploit others to further their personal, religious, political, or business interests.

1.07 Privacy and Confidentiality
(a) Social workers should respect client's right to privacy. Social workers should not solicit private information from clients unless it is essential to providing services or conducting social work evaluation or research. Once private information is shared, standards of confidentiality apply.
(c) Social workers should protect the confidentiality of all information obtained in the course of professional service, except for compelling professional reasons. The general expectation that social workers will keep information confidential does not apply when disclosure is necessary to prevent serious, foreseeable, and imminent harm to a client or other identifiable person. In all instances, social workers should disclose the least amount of confidential information necessary to achieve the desired purpose; only information that is directly relevant to the purpose for which the disclosure is made should be revealed.
(e) Social workers should discuss with clients and other interested parties the nature of confidentiality and limitations of client's right to confidentiality. Social workers should review with clients circumstances where confidential information may be requested and where disclosure of confidential information may be legally required. This discussion should occur as soon as possible in the social worker-client relationship and as needed throughout the course of the relationship.
(k) Social workers should protect the confidentiality of clients when responding to requests from members of the media.

2.05 Consultation
(a) Social workers should seek the advice and counsel of colleagues whenever such consultation is in the best interests of clients.
(b) Social workers should keep themselves informed about colleagues' areas of expertise and competencies. Social workers should seek consultation only from colleagues who have demonstrated knowledge, expertise, and competence related to the subject of the consultation.
(c) When consulting with colleagues about clients, social workers should disclose the least amount of information necessary to achieve the purposes of the consultation.

4.02 Discrimination
Social workers should not practice, condone, facilitate, or collaborate with any form of discrimination on the basis of race, ethnicity, national origin, color, sex, sexual orientation, age, marital status, political belief, religion, or mental or physical disability.

American Association of Marriage and Family Therapists
Code of Ethics
(excerpt)

1. Responsibility to Clients
1.1. Marriage and family therapists provide professional assistance to persons without discrimination on the basis of race, age, ethnicity, socio-economic status, disability, gender, health status, religion, national origin, or sexual orientation.
1.6 Marriage and family therapists comply with applicable laws regarding the reporting of alleged unethical conduct.
1.7 Marriage and family therapists do not use their professional relationships with clients to further their own interests.

2. Confidentiality
2.1 Marriage and family therapists disclose to clients and other interested parties, as early as feasible in their professional contacts, the nature of confidentiality and possible limitations of the client's right to confidentiality. Therapists review with clients the circumstances where confidential information may be requested and where disclosure of confidential information may be legally required. Circumstances may necessitate repeated disclosures.
2.2 Marriage and family therapists do not disclose client confidences except by written authorization or waiver, or where mandated or permitted by law. Verbal authorization will not be sufficient except in emergency situations, unless prohibited by law. When providing couple, family or group treatment, the therapist does not disclose information outside the treatment context without a written authorization from each individual competent to execute a waiver. In the context of couple, family or group treatment, the therapist may not reveal any individual's confidences to others in the client unit without the prior written permission of that individual.

3. Professional Competence and Integrity
3.12 Marriage and family therapists make efforts to prevent the distortion or misuse of their clinical and research findings.
3.13 Marriage and family therapists, because of their ability to influence and alter the lives of others, exercise special care when making public their professional recommendations and opinions through testimony or other public statements.

American Psychological Association
Ethical Principles of Psychologists and Code of Conduct
(excerpt)

1.02 Relationship of Ethics and Law.
If psychologists' ethical responsibilities conflict with law, psychologists make known their commitment to the Ethics Code and take steps to resolve the conflict in a responsible manner.

1.09 Respecting Others.
In their work-related activities, psychologists respect the rights of others to hold values, attitudes, and opinions that differ from their own.

1.10 Nondiscrimination.
In their work-related activities, psychologists do not engage in unfair discrimination based on age, gender, race, ethnicity, national origin, religion, sexual orientation, disability, socio-economic status, or any basis proscribed by law.

1.12 Other Harassment.
Psychologists do not knowingly engage in behavior that is harassing or demeaning to persons with whom they interact in their work based on factors such as those persons' age, gender, race, ethnicity, national origin, religion, sexual orientation, disability, language, or socio-economic status.

1.13 Personal Problems and Conflicts.
(a) Psychologists recognize that their personal problems and conflicts may interfere with their effectiveness. Accordingly, they refrain from undertaking an activity when they know or should know that their personal problems are likely to lead to harm to a patient, client, colleague, student, research participant, or other person to whom they may owe a professional or scientific obligation.

1.15 Misuse of Psychologist's Influence.
Because psychologist's scientific and professional judgments and actions may affect the lives of others, they are alert to and guard against personal, financial, social, organizational, or political factors that might lead to misuse of their influence.
5.02 Maintaining Confidentiality.
Psychologists have a primary obligation and take reasonable precautions to respect the confidentiality rights of those with whom they work or consult, recognizing that confidentiality may be established by law, institutional rules, or professional or scientific relationships.

5.05 Disclosures.
(a) Psychologists disclose confidential information without the consent of the individual only as mandated by law, or where permitted by law for a valid purpose, such as (1) to provide needed professional services to the patient or the individual or organizational client, (2) to obtain appropriate professional consultations, (3) to protect the patient or client or others from harm, or (4) to obtain payment for services, in which instance disclosure is limited to the minimum that is necessary to achieve the purpose.

National Board for Certified Counselors Code of Ethics
(excerpt)

Section A: General
9. Certified counselors must insure that they do not engage in personal, social, organizational, financial, or political activities which might lead to a misuse of their influence.
12. Through an awareness of the impact of stereotyping and unwarranted discrimination (e.g., biases based on age, disability, ethnicity, gender, race, religion, or sexual orientation), certified counselors guard the individual rights and personal dignity of the client in the counseling relationship.
Section B: Counseling Relationship
1. The primary obligation of certified counselors is to respect the integrity and promote the welfare of clients, whether they are assisted individually, in family units, or in group counseling. In a group setting, the certified counselor is also responsible for taking reasonable precautions to protect individuals from physical and/or psychological trauma resulting from interaction within the group.
4. When a client's condition indicates that there is a clear and imminent danger to the client or others, the certified counselor must take reasonable action to inform potential victims and/or inform responsible authorities. Consultation with other professionals must be used when possible. The assumption of responsibility for the client's behavior must be taken only after careful deliberation, and the client must be involved in the resumption of responsibility as quickly as possible.

AMERICAN COUNSELING ASSOCIATION CODE OF ETHICS
(excerpt)
Section A: The Counseling Relationship
Standard of Practice One:
Nondiscrimination. Counselors respect diversity and must not discriminate against clients because of age, color, culture, disability, ethnic group, gender, race, religion, sexual orientation, marital status, or socioeconomic status.
Section H: Resolving Ethical Issues
Standard of Practice Forty-Nine:
Ethical Behavior Expected. Counselors must take appropriate action when they possess reasonable cause that raises doubts as to whether counselors or other mental health professionals are acting in an ethical manner.
Standard of Practice Fifty:
Unwarranted Complaints. Counselors must not initiate, participate in, or encourage the filing of ethics complaints that are unwarranted or intended to harm a mental health professional rather than to protect clients or the public.
Standard of Practice Fifty-One:
Cooperation With Ethics Committees. Counselors must cooperate with investigations, proceedings, and requirements of the ACA Ethics Committee or ethics committees of other duly constituted associations or boards having jurisdiction over those charged with a violation.
Evolution of Social Work Ethics by Mary Rankin, J.D.
The change in a social worker's approach to ethical concerns is one of the most significant advances in our profession. Early in the 20th century, a social worker's concern for ethics centered on the morality of the client, not the ethics of the profession or its practitioners. Over the next couple of decades, the emphasis on the client's ethics began to weaken as social workers began developing new perspectives and methods that eventually would be fundamental to the profession, all in an effort to distinguish social work's approach from other allied health professions.
The first attempt at creating a code of ethics was made in 1919, and by the 1940s and 1950s, social workers began to focus on the morality, values, and ethics of the profession, rather than the ethics and morality of the patient. As a result of the turbulent social times of the 1960s and 1970s, social workers began directing significant efforts towards the issues of social justice, social reform, and civil rights.

In the 1980s and 1990s, the focus shifted from abstract debates about ethical terms and conceptually complex moral arguments to more practical and immediate ethical problems. For example, a significant portion of the literature from the time period focuses on decision-making strategies for complex or difficult ethical dilemmas. More recently, the profession has worked to develop a new and comprehensive Code of Ethics to outline the profession's core values, provide guidance on dealing with ethical issues and dilemmas, and also to describe and define ethical misconduct. Today, ethics in social work is focused primarily on helping social workers identify and analyze ethical dilemmas, apply appropriate decision-making strategies, manage ethics related risks, and confront ethical misconduct within the profession.

http://digitalcommons.ric.edu/cgi/viewcontent.cgi?article=1169&context=facultypublications

The following contains thee key Legal issues for mental health professionals: Tarasoff - Duty to Warn, Duty to Protect; and Mandatory Reporting of Child Abuse
Tarasoff - Duty to Warn, Duty to Protect
Most states have laws that either require or permit mental health professionals to disclose information about patients who may become violent often referred to as the duty to warn and/or duty to protect. These laws stem from two decisions in Tarasoff v. The Regents of the University of California. Together, the Tarasoff decisions impose liability on all mental health professionals to protect victims from violent acts. Specifically, the first Tarasoff case imposed a duty to verbally warn an intended victim victim of foreseeable danger, and the second Tarasoff case implies a duty to protect the intended victim against possible danger (e.g., alert police, warn the victim, etc.).
Domestic Violence – Confidentiality and the Duty to Warn
Stemming from the decisions in Tarasoff v. The Regents of the University of California, many states have imposed liability on mental health professionals to protect victims from violent acts, often referred to as the duty to warn and duty to protect. This liability extends to potential victims of domestic violence. When working with a client who has a history of domestic violence, a social worker should conduct a risk assessment to determine if whether there is a potential for harm, and take all necessary steps to diffuse a potentially violent situation.
Mandatory Reporting of Child Abuse
All states have laws that identify individuals who are obligated to report suspected child abuse, including social workers these individuals are often referred to as "mandatory reporters." The requirements vary from state to state, but typically, a report must be made when the reporter (in his or her official capacity) suspects or has reason to believe that a child has been abused or neglected. Most states operate a toll-free hotline to receive reports of abuse and typically the reporter may choose to remain anonymous (there are limitations and exceptions that vary by state so please review your state's laws).
=================================
Personal Reflection Exercise Explanation
The Goal of this Home Study Course is to create a learning experience that enhances your clinical skills. We encourage you to discuss the Personal Reflection Journaling Activities, found at the end of each Section, with your colleagues. Thus, you are provided with an opportunity for a Group Discussion experience. Case Study examples might include: family background, socio-economic status, education, occupation, social/emotional issues, legal/financial issues, death/dying/health, home management, parenting, etc. as you deem appropriate. A Case Study is to be approximately 125 words in length. However, since the content of these "Personal Reflection" Journaling Exercises is intended for your future reference, they may contain confidential information and are to be applied as a "work in progress." You will not be required to provide us with these Journaling Activities.
Personal Reflection Exercise #1
The preceding section contained Codes of Ethics for mental health professionals. Write two case study examples regarding applications of Ethical Principles you feel might be in conflict with national terrorist activities such as the September 11, 2001, attack on the New York World Trade Center. Much fear was generated by these attacks; thus, patient symptoms in many cases were amplified. An anxiety disordered client may have experienced heightened feelings of anxiety and a mood disordered client may have experienced increased depression. These may include Major Depressive Episode, Manic Episode, Mixed Episode, Hypomanic Episode, Major Depressive Disorder, etc. Conflicts with your profession's code of ethics may arise regarding the therapist's personal feelings concerning a certain religion or cultural ethnicity related to clients' viewpoints. Ethical principles of self-determination, cultural competence, conflict of interest, and perhaps personal problems may present some ethical questions in your mind.

Record the letter of the correct answer on the .
NOTE: sentences and phrases are in bold type, in each Section of this Manual, for the purpose of highlighting key ideas for easy reference.
Online Continuing Education QUESTION 10: When a client's condition indicates that there is a clear and imminent danger to the client or others, the certified counselor must do what? To select and enter your answer go to .