The FREE video below is a section of a seminar lecture given by an instructor.



Below are the PowerPoints that accompany the instructor's lecture for this track.
found at the bottom of this page.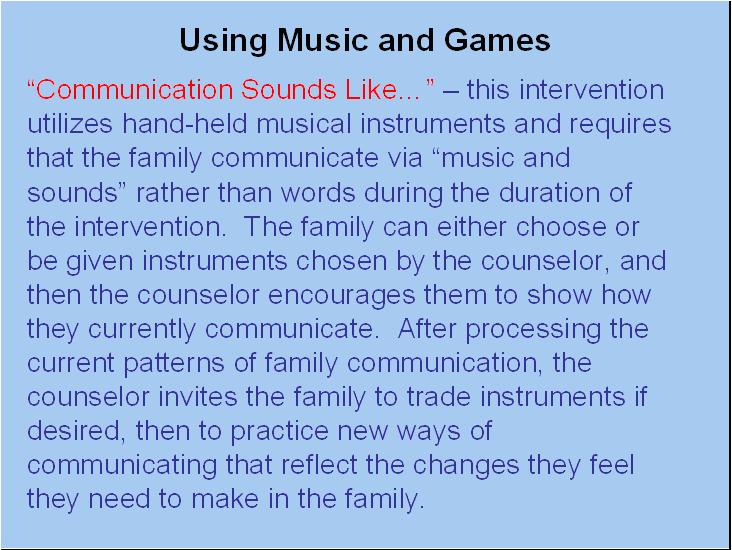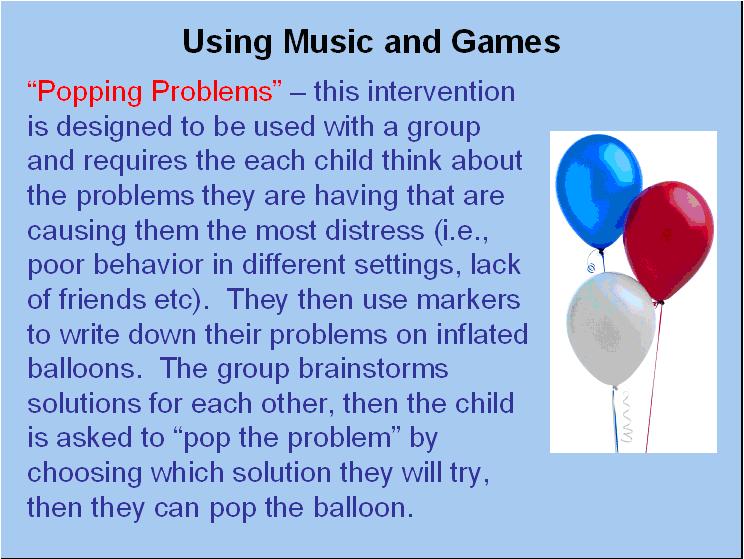 Peer-Reviewed Journal Article References:
Brodsky, W., & Briggs, C. A. (2016). Review of Handbook of neurologic music therapy [Review of the book Handbook of neurologic music therapy, by M. H. Thaut & V. Hoemberg, Eds.]. Psychomusicology: Music, Mind, and Brain, 26(1), 87–92.

D'Souza, A. A., & Wiseheart, M. (2018). Cognitive effects of music and dance training in children. Archives of Scientific Psychology, 6(1), 178–192.

Siu, A. F. Y. (2020). Does age make a difference when incorporating music as a rhythmic-mediated component in a theraplay-based program to facilitate attunement of preschool children with social impairment? International Journal of Play Therapy. Advance online publication.

Online Continuing Education QUESTION 14
What are the four steps in the "Pop the Problem" exercise? To select and enter your answer go to .