The FREE video below is a section of a seminar lecture given by an instructor.



Below are the PowerPoints that accompany the instructor's lecture for this track.
found at the bottom of this page.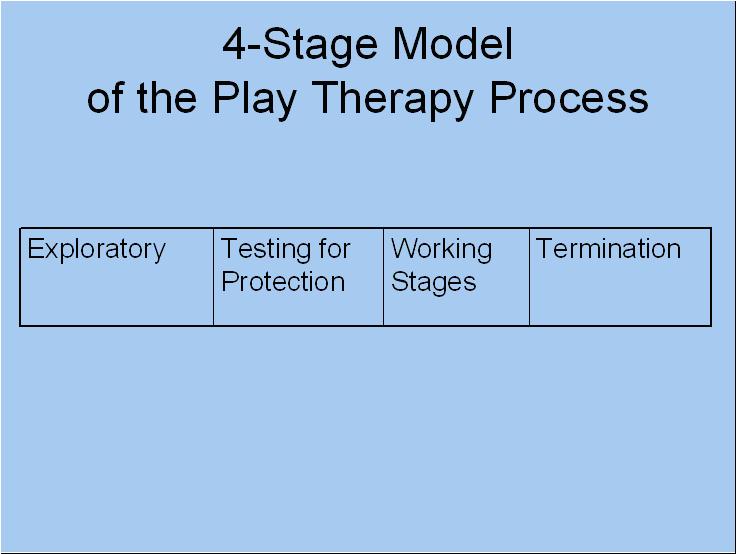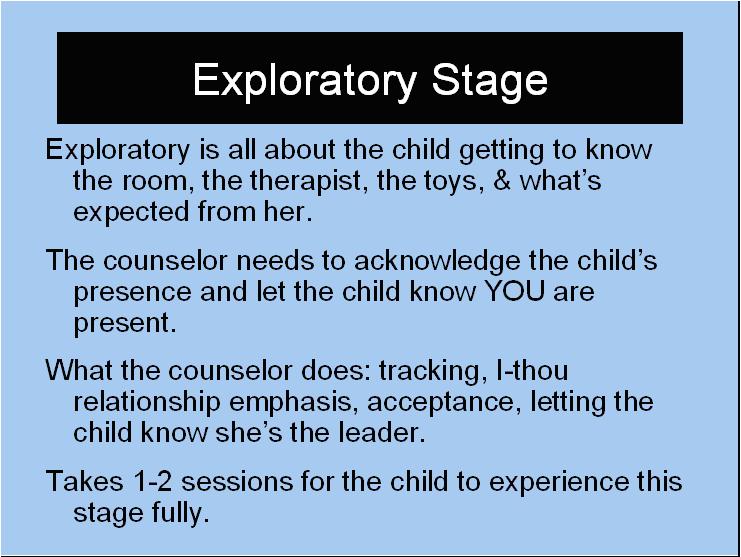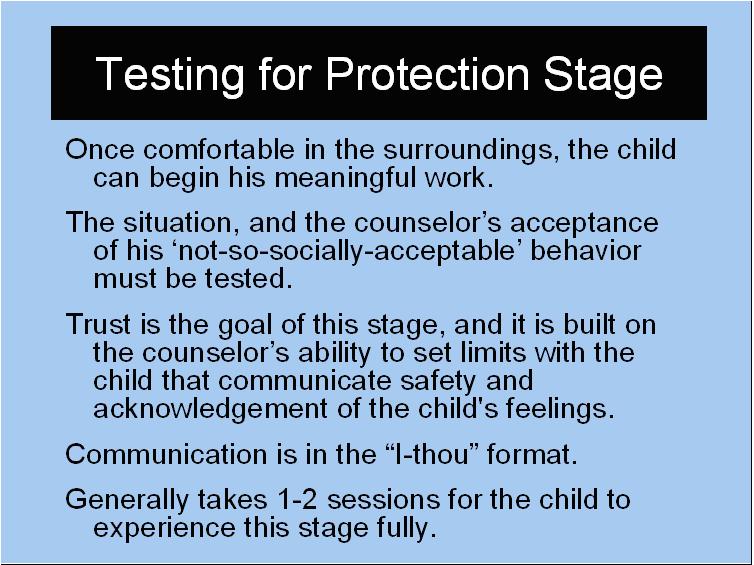 Peer-Reviewed Journal Article References:
Cochran, J. L., & Cochran, N. H. (2017). Effects of child-centered play therapy for students with highly-disruptive behavior in high-poverty schools. International Journal of Play Therapy, 26(2), 59–72.

Ritzi, R. M., Ray, D. C., & Schumann, B. R. (2017). Intensive short-term child-centered play therapy and externalizing behaviors in children. International Journal of Play Therapy, 26(1), 33–46.

Swank, J. M., & Shin, S. M. (2015). Nature-based child-centered play therapy: An innovative counseling approach. International Journal of Play Therapy, 24(3), 151–161.

Online Continuing Education QUESTION 5
In what stage of Play Therapy might the Counselor see the child's behavior that caused the parents and teacher to believe counseling was necessary? To select and enter your answer go to .