The FREE video below is a section of a seminar lecture given by an instructor.



Below are the PowerPoints that accompany the instructor's lecture for this track.
found at the bottom of this page.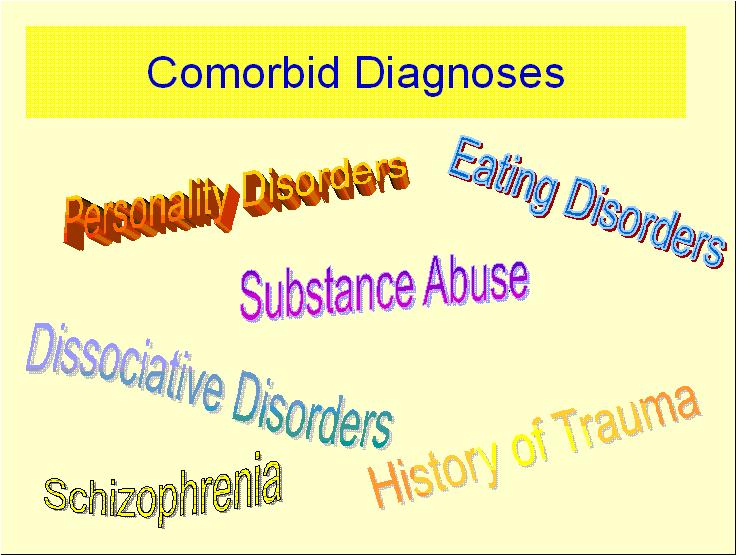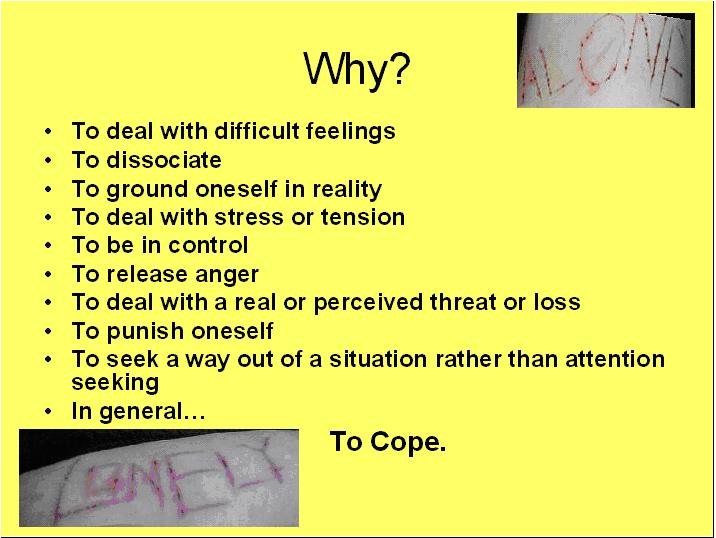 Peer-Reviewed Journal Article References:
Arias, S. A., Dumas, O., Sullivan, A. F., Boudreaux, E. D., Miller, I., & Camargo, C. A., Jr. (2016). Substance use as a mediator of the association between demographics, suicide attempt history, and future suicide attempts in emergency department patients. Crisis: The Journal of Crisis Intervention and Suicide Prevention, 37(5), 385–391.

Ennis, C. R., Tock, J. L., Daurio, A. M., Raines, A. M., & Taylor, J. (2020). An initial investigation of the association between DSM–5 posttraumatic stress disorder symptoms and nonsuicidal self-injury functions. Psychological Trauma: Theory, Research, Practice, and Policy.

Evans, C. M., & Simms, L. J. (2019). The latent structure of self-harm. Journal of Abnormal Psychology, 128(1), 12–24.

Farber, S. K., Jackson, C. C., Tabin, J. K., & Bachar, E. (2007). Death and annihilation anxieties in anorexia nervosa, bulimia, and self-mutilation. Psychoanalytic Psychology, 24(2), 289–305.

Fischer, S., & Peterson, C. (2015). Dialectical behavior therapy for adolescent binge eating, purging, suicidal behavior, and non-suicidal self-injury: A pilot study. Psychotherapy, 52(1), 78–92.
Frei, J. M., Sazhin, V., Fick, M., & Yap, K. (2021). Emotion-oriented coping style predicts self-harm in response to acute psychiatric hospitalization. Crisis: The Journal of Crisis Intervention and Suicide Prevention, 42(3), 232–238.

Houben, M., Claes, L., Vansteelandt, K., Berens, A., Sleuwaegen, E., & Kuppens, P. (2017). The emotion regulation function of nonsuicidal self-injury: A momentary assessment study in inpatients with borderline personality disorder features. Journal of Abnormal Psychology, 126(1), 89–95.

Online Continuing Education QUESTION 5
If a child never learns to cope with feelings from his or her parents, how can this lead to cutting? To select and enter your answer go to