The FREE video below is a section of a seminar lecture given by an instructor.



Below are the PowerPoints that accompany the instructor's lecture for this track.
found at the bottom of this page.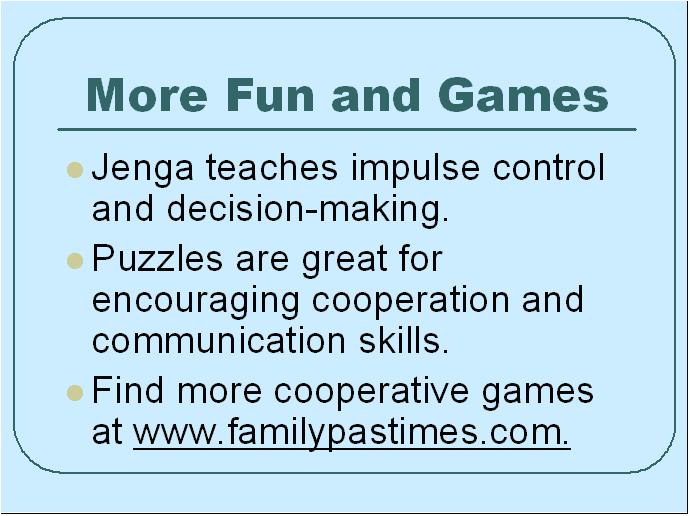 Peer-Reviewed Journal Article References:
Brandt, N. D., Mike, A., & Jackson, J. J. (2019). Do school-related experiences impact personality? Selection and socialization effects of impulse control. Developmental Psychology, 55(12), 2561–2574.

Green, K. E., Archey, M. L., & Barton, O. R. (2018). Evaluating biofeedback training in conjunction with a cognitive–behavioral intervention for adults with impulse control deficits: A pilot study. Practice Innovations, 3(2), 123–137.

Swank, J. M., & Smith-Adcock, S. (2018). On-task behavior of children with attention-deficit/hyperactivity disorder: Examining treatment effectiveness of play therapy interventions. International Journal of Play Therapy, 27(4), 187–197.

Online Continuing Education QUESTION 4
What is one reason why a game like Jenga is a good activity for children with ADD? To select and enter your answer go to .