The FREE video below is a section of a seminar lecture given by an instructor.



Below are the PowerPoints that accompany the instructor's lecture for this track.
found at the bottom of this page.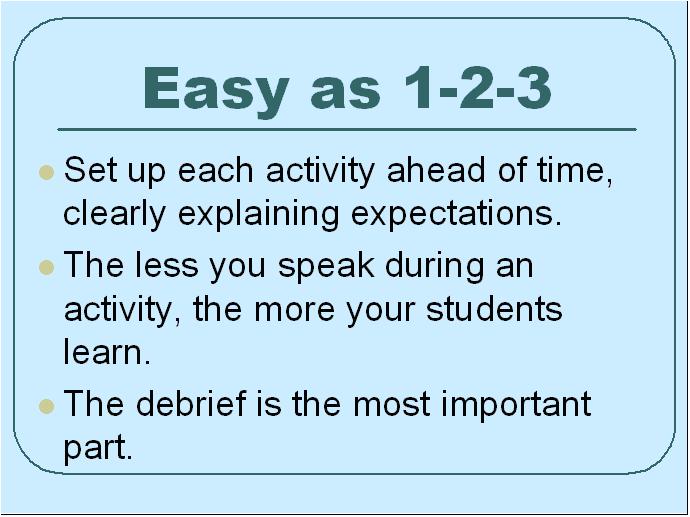 Peer-Reviewed Journal Article References:
Broussard, J. D., & Teng, E. J. (2019). Models for enhancing the development of experiential learning approaches within mobile health technologies. Professional Psychology: Research and Practice, 50(3), 195–203.

McShane, K. E., Davey, C. J., Rouse, J., Usher, A. M., & Sullivan, S. (2015). Beyond ethical obligation to research dissemination: Conceptualizing debriefing as a form of knowledge transfer. Canadian Psychology/Psychologie canadienne, 56(1), 80–87.

Whittingham, M. (2018). Innovations in group assessment: How focused brief group therapy integrates formal measures to enhance treatment preparation, process, and outcomes. Psychotherapy, 55(2), 186–190.

Online Continuing Education QUESTION 2
Why is debriefing the most important part of experiential learning? To select and enter your answer go to .