The FREE video below is a section of a seminar lecture given by an instructor.



Below are the PowerPoints that accompany the instructor's lecture for this track.
found at the bottom of this page.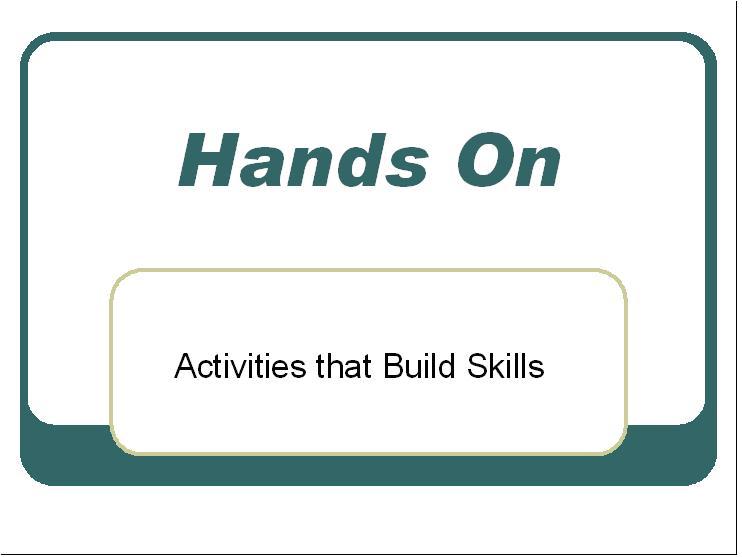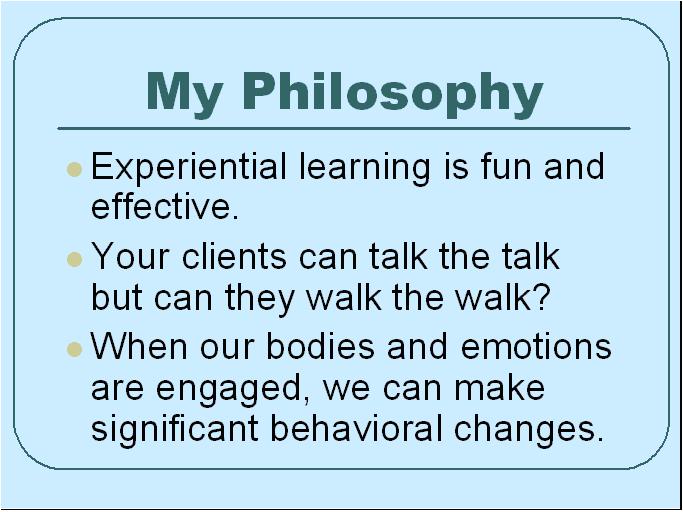 Peer-Reviewed Journal Article References:
Broussard, J. D., & Teng, E. J. (2019). Models for enhancing the development of experiential learning approaches within mobile health technologies. Professional Psychology: Research and Practice, 50(3), 195–203.

Pugh, M., & Broome, N. (2020). Dialogical coaching: An experiential approach to personal and professional development. Consulting Psychology Journal: Practice and Research, 72(3), 223–241.

Stutey, D. M., Adeyiga, O., Luke-Browning, L. V., & Wubbolding, R. E. (2020). Group reality play therapy. International Journal of Play Therapy, 29(4), 237–248.

Online Continuing Education QUESTION 1
What was the reason given for why an activity should be clearly explained well ahead of time in experiential learning? To select and enter your answer go to .