The FREEvideo below is a section of a seminar lecture given by an instructor.



Below are the PowerPoints that accompany the instructor's lecture for this track.
found at the bottom of this page.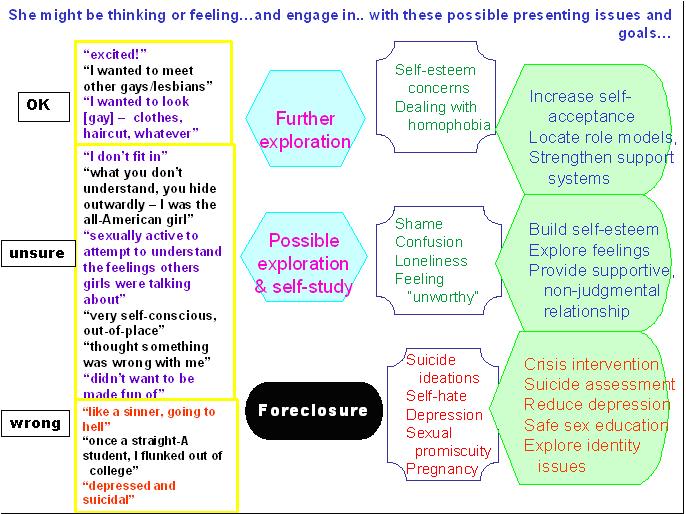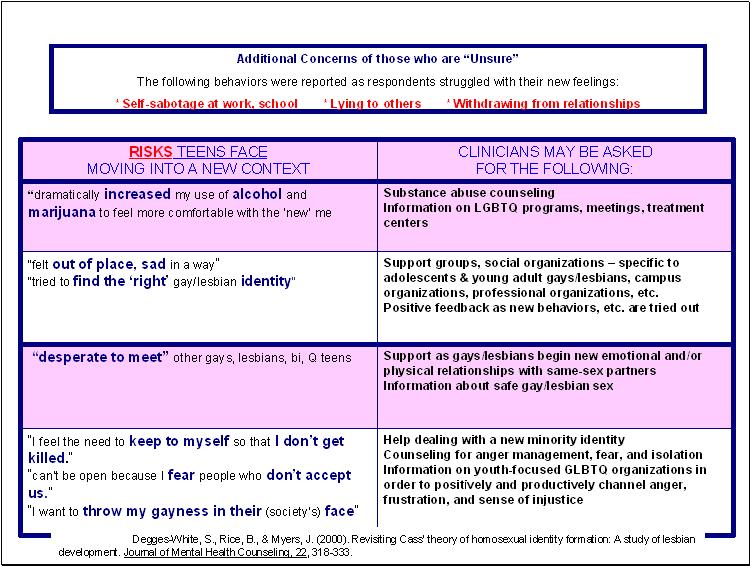 Peer-Reviewed Journal Article References:
Breshears, D., & Lubbe-De Beer, C. (2014). A qualitative analysis of adult children's advice for parents coming out to their children. Professional Psychology: Research and Practice, 45(4), 231–238.

Budge, S. L. (2014). Navigating the balance between positivity and minority stress for LGBTQ clients who are coming out. Psychology of Sexual Orientation and Gender Diversity, 1(4), 350–352.

Chang, C. J., Kellerman, J. K., Fehling, K. B., Feinstein, B. A., & Selby, E. A. (2021). The roles of discrimination and social support in the associations between outness and mental health outcomes among sexual minorities. American Journal of Orthopsychiatry, 91(5), 607–616.

Fernandes, M., Reis, E., & Moleiro, C. (2021). Conflict between religious/spiritual and LGB identities in Portugal: How is it related to coming out experiences, LGB identity dimensions and well-being? Psychology of Religion and Spirituality.

Kranz, D., & Pierrard, M. (2018). Beyond coming out: Relations between lesbian and gay identity formation and psychosocial well-being in young and middle adulthood. Psychology of Sexual Orientation and Gender Diversity, 5(3), 283–293.

Online Continuing Education QUESTION 13
What makes it difficult for adults to come out? To select and enter your answer go to .