The FREE video below is a section of a seminar lecture given by an instructor.



Below are the PowerPoints that accompany the instructor's lecture for this track.
found at the bottom of this page.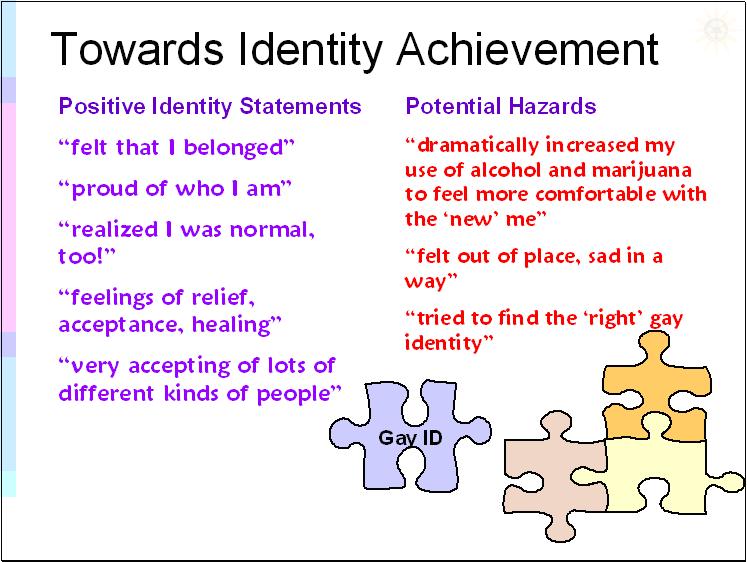 Peer-Reviewed Journal Article References:
Bettergarcia, J. N., & Israel, T. (2018). Therapist reactions to transgender identity exploration: Effects on the therapeutic relationship in an analogue study. Psychology of Sexual Orientation and Gender Diversity, 5(4), 423–431.

Bishop, M. D., Fish, J. N., Hammack, P. L., & Russell, S. T. (2020). Sexual identity development milestones in three generations of sexual minority people: A national probability sample. Developmental Psychology.

Frost, D. M., Hammack, P. L., Wilson, B. D. M., Russell, S. T., Lightfoot, M., & Meyer, I. H. (2019). The qualitative interview in psychology and the study of social change: Sexual identity development, minority stress, and health in the generations study. Qualitative Psychology.

Galliher, R. V., Rivas-Drake, D., & Dubow, E. F. (2017). Identity development process and content: Toward an integrated and contextualized science of identity. Developmental Psychology, 53(11), 2009–2010.

Ghavami, N., Fingerhut, A., Peplau, L. A., Grant, S. K., & Wittig, M. A. (2011). Testing a model of minority identity achievement, identity affirmation, and psychological well-being among ethnic minority and sexual minority individuals. Cultural Diversity and Ethnic Minority Psychology, 17(1), 79–88.

Heck, N. C., Flentje, A., & Cochran, B. N. (2013). Offsetting risks: High school gay-straight alliances and lesbian, gay, bisexual, and transgender (LGBT) youth. Psychology of Sexual Orientation and Gender Diversity, 1(S), 81–90.

Online Continuing Education QUESTION 10
What are some risks as the student owns their identity? To select and enter your answer go to.