The FREE video below is a section of a seminar lecture given by an instructor.



Below are the PowerPoints that accompany the instructor's lecture for this track.
found at the bottom of this page.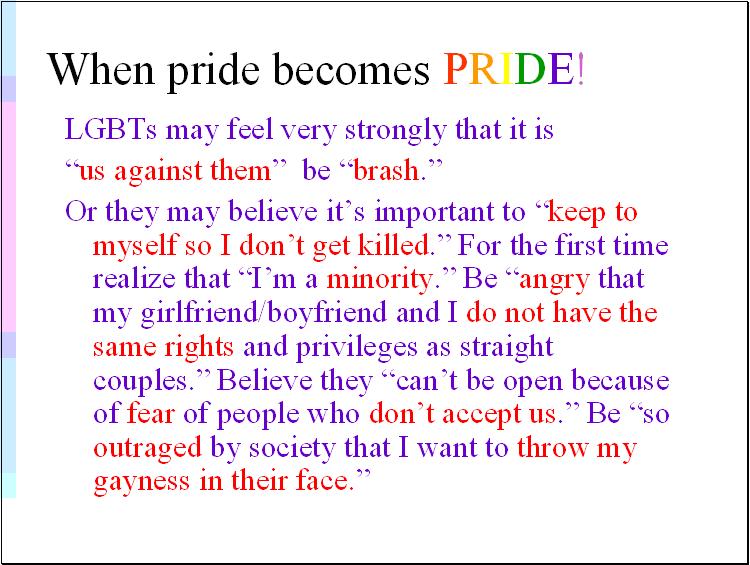 Peer-Reviewed Journal Article References:
McNulty, J. K., & Russell, V. M. (2010). When "negative" behaviors are positive: A contextual analysis of the long-term effects of problem-solving behaviors on changes in relationship satisfaction. Journal of Personality and Social Psychology, 98(4), 587–604.

Mereish, E. H., & Poteat, V. P. (2015). A relational model of sexual minority mental and physical health: The negative effects of shame on relationships, loneliness, and health. Journal of Counseling Psychology, 62(3), 425–437.

Sánchez, F. J., Westefeld, J. S., Liu, W. M., & Vilain, E. (2010). Masculine gender role conflict and negative feelings about being gay. Professional Psychology: Research and Practice, 41(2), 104–111.

Smith, D. M., Wang, S. B., Carter, M. L., Fox, K. R., & Hooley, J. M. (2020). Longitudinal predictors of self-injurious thoughts and behaviors in sexual and gender minority adolescents. Journal of Abnormal Psychology, 129(1), 114–121.

Online Continuing Education QUESTION 9
If a teen is unsure about their sexual identity, what are some negative behaviors that may be present that require attention? To select and enter your answer go to .