The FREE video below is a section of a seminar lecture given by an instructor.



Below are the PowerPoints that accompany the instructor's lecture for this track.
found at the bottom of this page.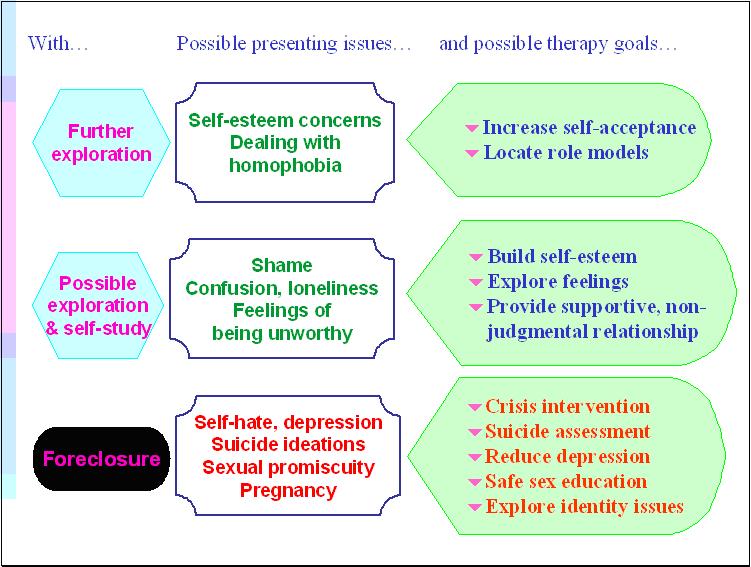 Peer-Reviewed Journal Article References:
Heck, N. C. (2015). The potential to promote resilience: Piloting a minority stress-informed, GSA-based, mental health promotion program for LGBTQ youth. Psychology of Sexual Orientation and Gender Diversity, 2(3), 225–231.

Levenson, J. S., Craig, S. L., & Austin, A. (2021). Trauma-informed and affirmative mental health practices with LGBTQ+ clients. Psychological Services.

McKay, T. R., & Watson, R. J. (2020). Gender expansive youth disclosure and mental health: Clinical implications of gender identity disclosure. Psychology of Sexual Orientation and Gender Diversity, 7(1), 66–75.

Mereish, E. H., & Poteat, V. P. (2015). A relational model of sexual minority mental and physical health: The negative effects of shame on relationships, loneliness, and health. Journal of Counseling Psychology, 62(3), 425–437.

Pachankis, J. E., Williams, S. L., Behari, K., Job, S., McConocha, E. M., & Chaudoir, S. R. (2020). Brief online interventions for LGBTQ young adult mental and behavioral health: A randomized controlled trial in a high-stigma, low-resource context. Journal of Consulting and Clinical Psychology, 88(5), 429–444.

Online Continuing Education QUESTION 8
What are the two most important factors to ensure the emotional health of adolescent lesbians and gays? To select and enter your answer go to.