The video below is to a section of a seminar lecture given by an instructor.



Below are the PowerPoints that accompany the instructor's lecture for this track.
found at the bottom of this page.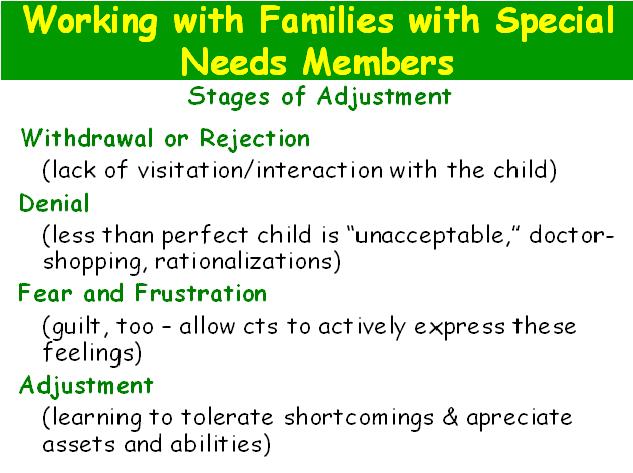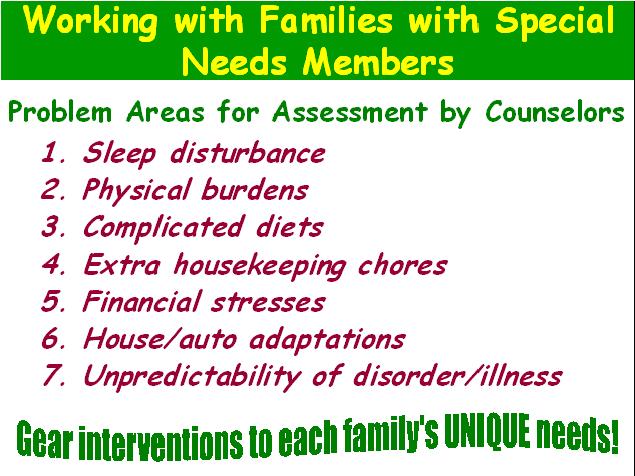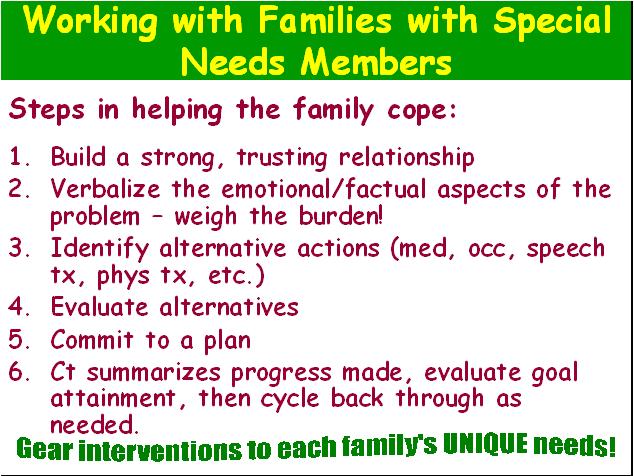 Peer-Reviewed Journal Article References:
Huguley, J. P., Wang, M.-T., Vasquez, A. C., & Guo, J. (2019). Parental ethnic–racial socialization practices and the construction of children of color's ethnic–racial identity: A research synthesis and meta-analysis. Psychological Bulletin, 145(5), 437–458.

Johnson, H. L., & DeLeon, P. H. (2016). Accessing care for children with special health care needs. Practice Innovations, 1(2), 105–116.

Li, X., Lam, C. B., Chung, K. K. H., & Leung, C. (2019). Linking parents' self-stigma to the adjustment of children with disabilities. American Journal of Orthopsychiatry, 89(2), 212–221.

Weinstein, D. (2018). Sexuality, therapeutic culture, and family ties in the United States after 1973. History of Psychology, 21(3), 273–289.

QUESTION 11
What are two characteristics of the Adjustment Stage after parents discover their child has special needs? To select and enter your answer go to ..