The video below is to a section of a seminar lecture given by an instructor.



Below are the PowerPoints that accompany the instructor's lecture for this track.
found at the bottom of this page.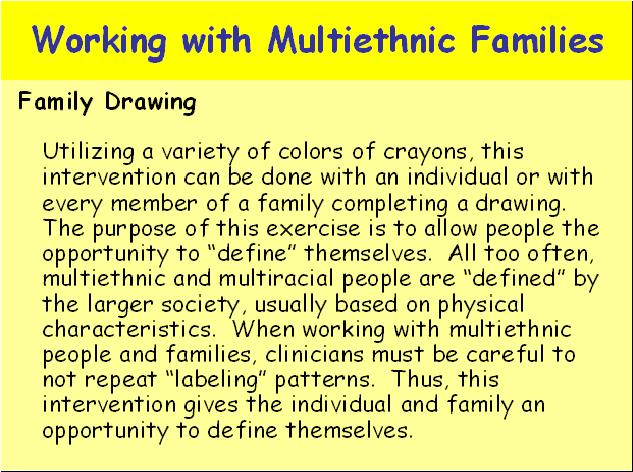 Peer-Reviewed Journal Article References:
Atkin, A. L., & Yoo, H. C. (2020). Patterns of racial-ethnic socialization in Asian American families: Associations with racial-ethnic identity and social connectedness. Journal of Counseling Psychology. Advance online publication.

Cicero, D. C. (2016). Measurement invariance of the Schizotypal Personality Questionnaire in Asian, Pacific Islander, White, and multiethnic populations. Psychological Assessment, 28(4), 351–361.

Gray, J. S., LaBore, K. B., & Carter, P. (2021). Protecting the sacred tree: Conceptualizing spiritual abuse against Native American elders. Psychology of Religion and Spirituality, 13(2), 204–211.

Martinez-Fuentes, S., Jager, J., & Umaña-Taylor, A. J. (2020). The mediation process between Latino youths' family ethnic socialization, ethnic–racial identity, and academic engagement: Moderation by ethnic–racial discrimination? Cultural Diversity and Ethnic Minority Psychology. Advance online publication.

QUESTION 8
What is one way that the Family Drawing exercise can be made more effective for multiracial/multiethnic children?To select and enter your answer go to .