The video below is to a section of a seminar lecture given by an instructor.



Below are the PowerPoints that accompany the instructor's lecture for this track.
found at the bottom of this page.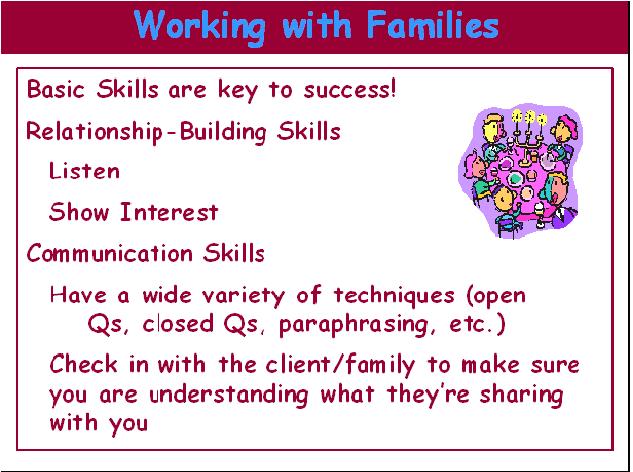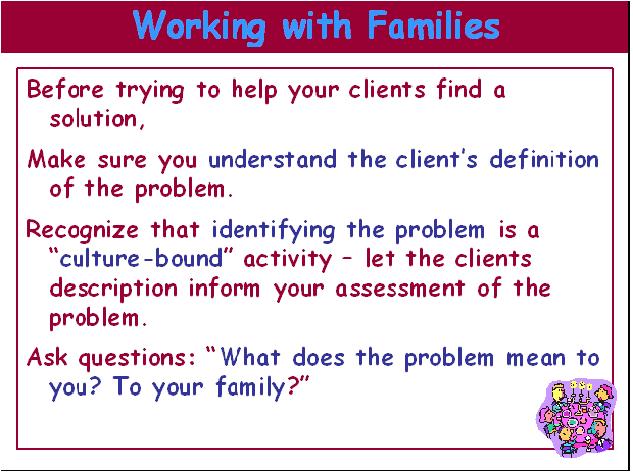 Peer-Reviewed Journal Article References:
Brassel, S. T., Settles, I. H., Jellison, W. A., & Dodson, C. (2020). Power and race in Black and White men's perceptions and experiences of manhood. Translational Issues in Psychological Science, 6(4), 325–343.

Desai, M. U., Paranamana, N., Restrepo-Toro, M., O'Connell, M., Davidson, L., & Stanhope, V. (2020). Implicit organizational bias: Mental health treatment culture and norms as barriers to engaging with diversity. American Psychologist. Advance online publication.

Drinane, J. M., Owen, J., & Tao, K. W. (2018). Cultural concealment and therapy outcomes. Journal of Counseling Psychology, 65(2), 239–246.

Rofcanin, Y., Las Heras, M., & Bakker, A. B. (2017). Family supportive supervisor behaviors and organizational culture: Effects on work engagement and performance. Journal of Occupational Health Psychology, 22(2), 207–217.

Wang, Y., Benner, A. D., & Kim, S. Y. (2015). The Cultural Socialization Scale: Assessing family and peer socialization toward heritage and mainstream cultures. Psychological Assessment, 27(4), 1452–1462.

QUESTION 3
What is one reason why it is important to keep your client's cultural background in mind during diagnosis and treatment? To select and enter your answer go to .