The video below is to a section of a seminar lecture given by an instructor.



Below are the PowerPoints that accompany the instructor's lecture for this track.
found at the bottom of this page.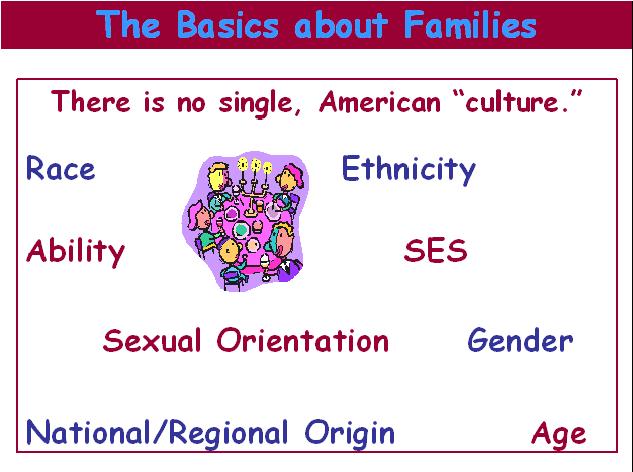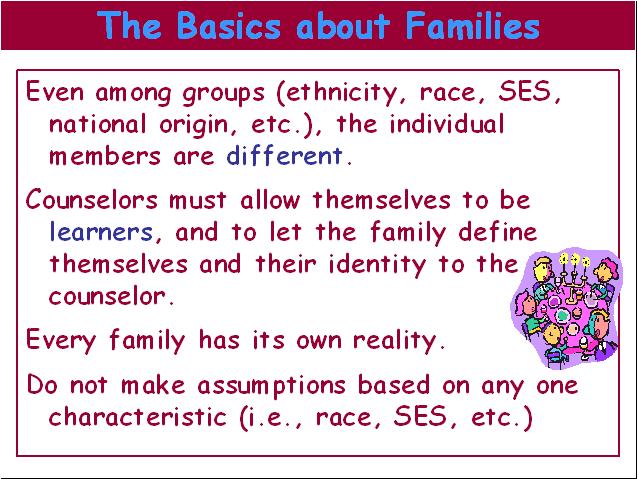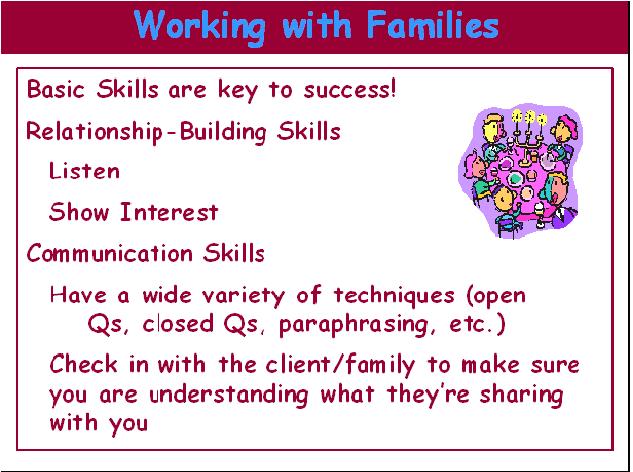 Peer-Reviewed Journal Article References:
Campos, B., & Kim, H. S. (2017). Incorporating the cultural diversity of family and close relationships into the study of health. American Psychologist, 72(6), 543–554.

Franco, M., & McElroy-Heltzel, S. (2019). Let me choose: Primary caregiver cultural humility, racial identity, and mental health for multiracial people. Journal of Counseling Psychology, 66(3), 269–279.

Lawson, K. M., Sun, X., & McHale, S. M. (2019). Family-friendly for her, longer hours for him: Actor-partner model linking work-family environment to work-family interference. Journal of Family Psychology, 33(4), 444–452.

Weinstein, D. (2018). Sexuality, therapeutic culture, and family ties in the United States after 1973. History of Psychology, 21(3), 273–289.

QUESTION 2
According to the speaker, regarding cultural diversity, how does "every family have its own reality?" To select and enter your answer go to .