The video below is to a section of a seminar lecture given by an instructor.



Below are the PowerPoints that accompany the instructor's lecture for this track.
found at the bottom of this page.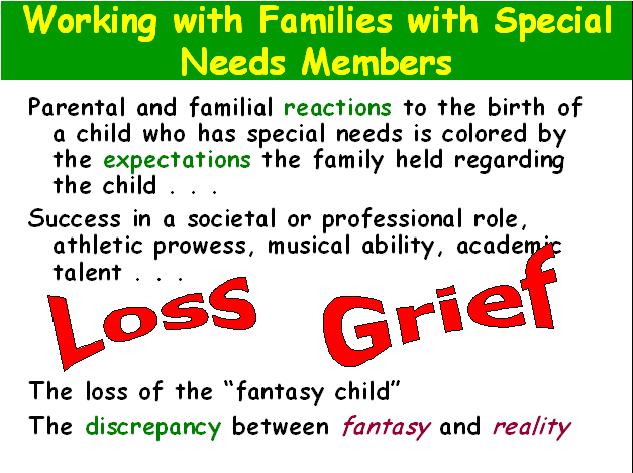 Peer-Reviewed Journal Article References:
Buyukcan-Tetik, A., Finkenauer, C., Schut, H., Stroebe, M., & Stroebe, W. (2017). The impact of bereaved parents' perceived grief similarity on relationship satisfaction. Journal of Family Psychology, 31(4), 409–419.

Campos, B., & Kim, H. S. (2017). Incorporating the cultural diversity of family and close relationships into the study of health. American Psychologist, 72(6), 543–554.

Johnson, H. L., & DeLeon, P. H. (2016). Accessing care for children with special health care needs. Practice Innovations, 1(2), 105–116.

QUESTION 10
Regarding cultural diversity created by a mental or physical handicap, what is a reason that parents often experience grief when a child is born with special needs? To select and enter your answer go to .